"Steps To A Second Chance" is how I moved away from an unhealthy marriage and will give you all of the answers to forge a second chance path."
Unlike other programs created by men or women who have not ever been through a divorce, I have been where you are today.  I have experienced the fear you are feeling, not knowing what steps to take, or who to go to for answers.
– Cheryl Cline
Is Divorce For You? Start Here.
The Divorce Decision Online Course.
Where to turn when you think you want a divorce, but don't know what to do. Use The Divorce Decision online course to guide you in making a divorce decision.
I know you have questions about what God will think of you, what therapy will be like, how you can live alone, and if you should stay for the kids.
This unique online course includes personal stories told by Cheryl Cline, a mom of two who spent 20 years inside an unhealthy marriage and now lives with freedom and power.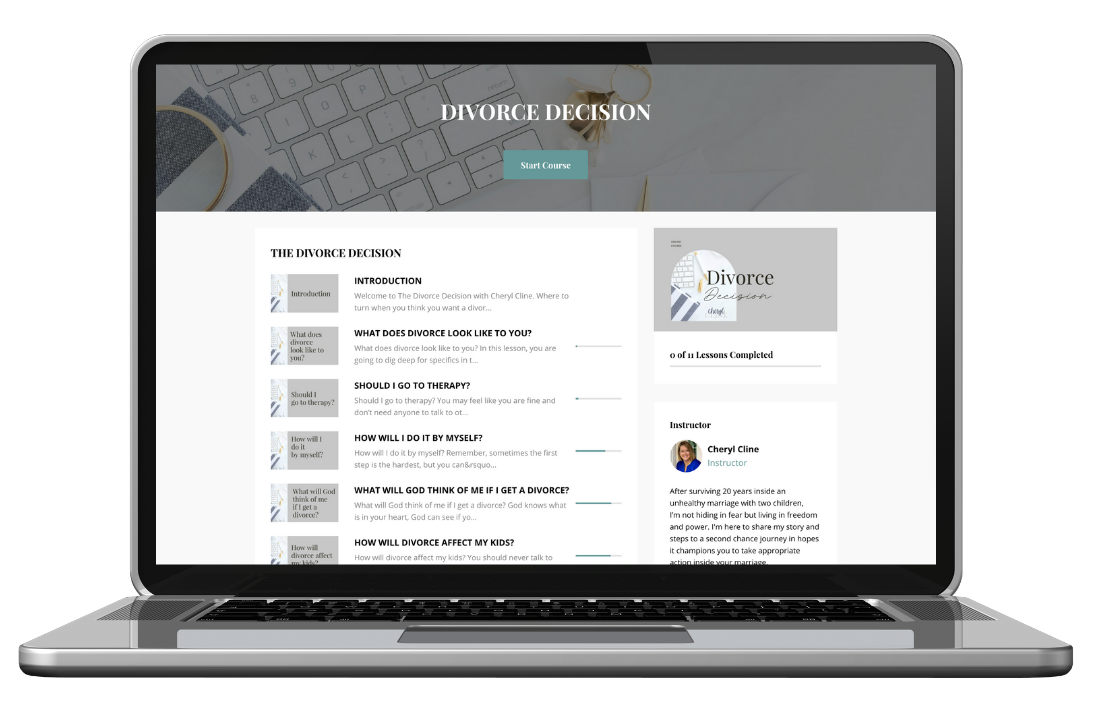 Moving Forward With A Divorce?
Forging Your Way Through A Fearless Divorce
When you feel all alone and drowning in self-doubt, not knowing who to confide in during the beginning stages of an unhealthy marriage, follow these steps to move forward with a divorce without fear.
After surviving 20 years inside an unhealthy marriage, I'm  not hiding in fear but living in freedom and power. I pray this signature course will start to champion you to take the appropriate action.
Understand What Steps To Take
Assemble Your Support Team
Know What To Document
How To Create A Budget
Learn Proper Self-care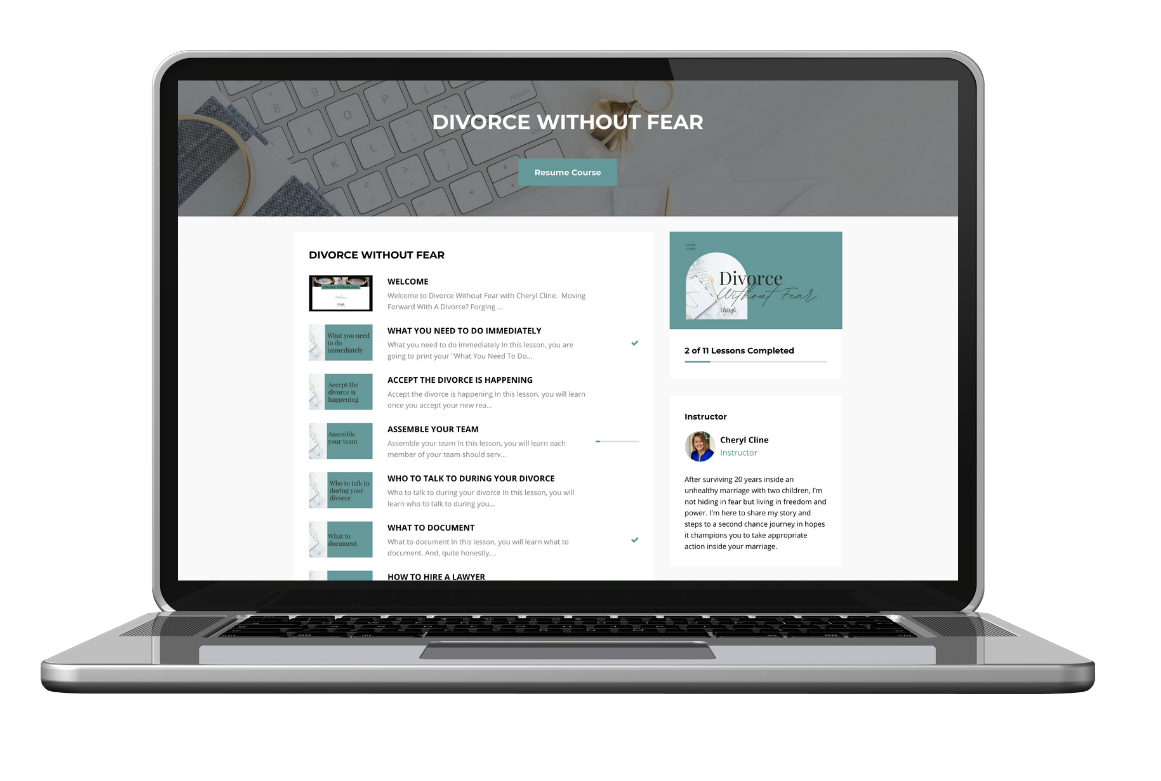 Lost Your Identity To A Divorce?
Discover Your True Self Online Course.
Many women,  define themselves with nouns and pronouns …wife, mom, teacher, artist, etc. If those "things" are stripped from you or seasons change, you may feel like you've lost your identity.
This is why it's important to know who you are to the core.
If something is taken from you or said about you, it's imperative to know your adjective.   Never again give power to "things" or lose who you are at the core.
Discover Your True Self After Being Stripped Of Everything You Once Were.
COMING SOON!
I help women who want to leave an unhealthy marriage heal and move forward with a divorce without fear. I believe in marriage, but I also think that divorce is seldom inevitable. No woman should carry the worry and shame that can come with divorce as they forge a second chance path. Using "Steps To A Second Chance", I teach you how to learn from the past, focus on the present, and prepare for the future.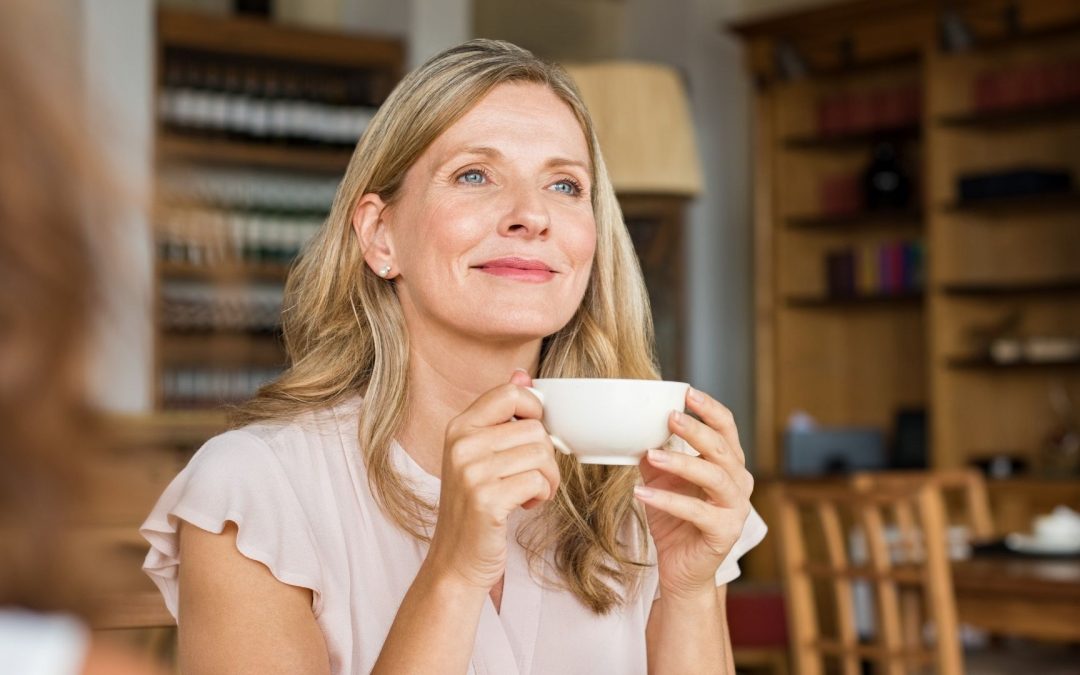 The kids don't need me anymore. They've grown. Things that I have loved to do for the last 26 years are gone. Class PartiesDriving kids, mine and ones that weren't mine, to every activity possiblePacking lunches with notes inside Coordinating all of the family's...